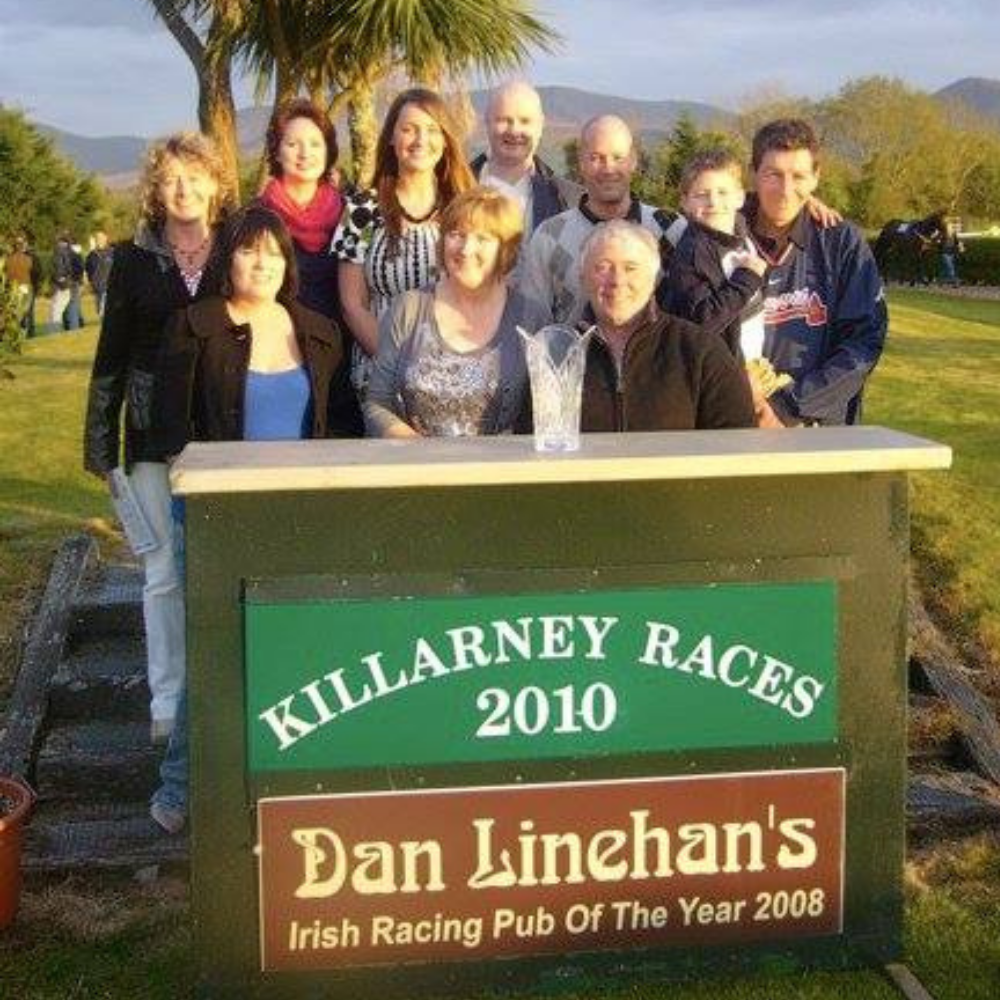 THE KILLARNEY RACES – SPRING FESTIVAL
Spring is a special time of year for us at Dan Linehan's.
Winter gets left behind as a colourful carpet of cherry blossom lines our laneway. As we look forward to brighter evenings and the summer ahead its easy to get excited about our events calendar! 
Killarney truly comes alive in May. The Rally of The Lakes kick starts the month closely followed by The Spring Racing Festival. 
For us at Dan Linehan's, the May Races is one of the absolute highlights of our entire year.
Back in 2008 we were extremely proud to be awarded Irish Racing Pub of the Year by Racing Post and Racking UK.
Dan Linehan himself was a regular at Irish and UK race meetings and was something of a pundit. Thanks to him we have continued the tradition and still have his same love for the nags.
Every year, since being awarded The Racing Pub of the Year accolade, our loyal customers have joined us for a day at the races in May. A much anticipated tradition full of excitement, fun, camaraderie and the odd good tip!
This year is especially poignant for us as a family as we mark the 20 year anniversary of Michael Linehan, Dan's son and Siobhan's Dad. All proceeds raised from this years ticket sales will be donated by Dan Linehan's Bar and B&B to The Michael Linehan Heartsafe Killarney Charity.
This amazing charity maintains and services a network of life saving public access defibrillators in Killarney Town and surrounds.
After a two year hiatus Dan's punters are chomping at the bit to get stuck into some live racing action again.
We at Dan's look forward to coming together as a community to raise much needed funds for a charity close to our hearts and have some good old fashioned craic at the same time!
Watch out for us on TV as we present our sponsors prize to the winners on the day (Monday 16th May 2022).
Here's to picking that winner!