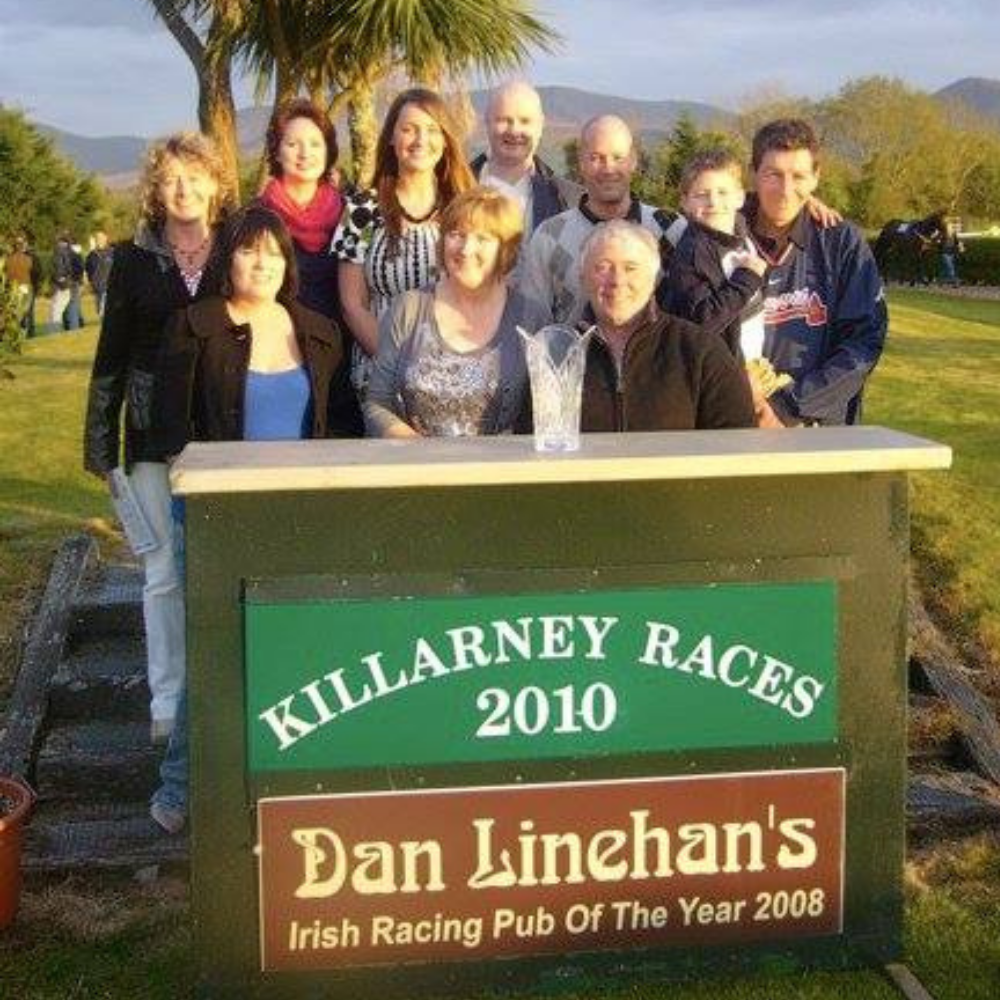 KILLARNEY RACES – SPRING FESTIVAL
The month of May signals only one thing to the loyal punters of Dan Linehan's Bar, the start of the Killarney Races.
Winter gets left behind as a colourful carpet of cherry blossom lines our laneway. We look forward to brighter evenings, the summer ahead and our bustling racing calendar!
Irish Racing Pub Of The Year
For us at Dan Linehan's, the Killarney Race meeting in May is one of the highlights of our year.
In 2008 we were awarded Irish Racing Pub of the Year by Racing Post and Racking UK.
Dan Linehan would have been proud! He was a regular at Irish and UK race meetings and was something of a pundit. Thanks to his love of the horses his legacy still lives and breathes in his pub.
Our Racing Pub of The Year accolade is an important nod to the tradition of Dan's legacy. So, every year we invite our loyal customers to join us in the VIP section at the Killarney Races in May. It has become our tradition and is full of excitement, fun, camaraderie and the odd good tip!
The Michael Linehan Heartsafe Killarney Charity
2022 marked a poignant year for the Linehan family. So, being the 20 year anniversary of Michael Linehan's passing, we donated all of the Race Day ticket sales to the charity in his name. We were thrilled to raise over €4,000!
A very warm and sincere thank you to every single person who so generously bought a ticket, donated money and came along to enjoy the day.
This important fundraising was impossible without you.
Take a bow.